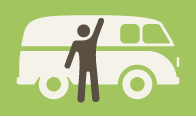 Summer Arts and Music Festival 2018
Filter
Event Info
Create Ride Post
Summer Arts and Music Festival 2018
June 02, 2018
he Mateel Community Center is grateful to announce the Summer Arts and Music Festival for 2018. The 42nd annual event will take place at Benbow Lake State Recreation Area, Saturday June 2nd and Sunday June 3rd, 2018. Please join us as this beloved event continues its evolution. This year we will be increasing the emphasis on the Kids Zone and Youth stage and will bring the community even more local talent and entertainment. The evening music lineup at the Trees stage will dazzle with recognized touring artists. Food, craft vendor and handmade artisans please send inquires to vendorinfo@mateel.org, or complete the application here, there is still room for you! For 2018, we will be encouraging more local non-profit food booths to participate and cutting down on the number of for-profit food vendors. Sponsorship packages are available for SAMF 2018, increase your business exposure while at the same time helping to support the Mateel, inquire at sponsors@mateel.org The 2018 Summer Arts & Music Festival takes place June 2-3 at Benbow Lakes State Recreation Area 2 miles south of Garberville. Interested performers are invited to apply by completing an Entertainer Application. Applications must be received by March 16th to be considered. Attendees can expect two days of 150+ handmade craft booths, delicious local food booths, a fun Kids Zone, Belly Dance Temple, Generation Green Dome and the newly-expanded Summertronica stage! Advance tickets will receive a healthy discount, tickets are now available for purchase for $35 in advance or at the Mateel office at the community center in the weeks to come. The two-day ticket price at the gate is $40 and the tickets are $25 per day, sold at the gate only. We truly look forward to celebrating the start of summer with our greater community in the sunshine along the south fork of the Eel river. Don't miss the 42nd annual Summer Arts and Music Festival, a benefit fundraiser for the non-profit Mateel and for the community!
Be the first to add a ridepost

Create Your Ridepost


Create Ridepost
Send a Message
Your message has been sent to this person's email.